Mei-Lyn Nelson, CPA, CFP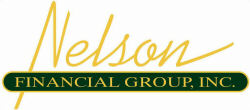 Thank you for visiting our web-site. Please feel free to peruse any of the financial links provided. If you are new to the site...welcome. If you have visted before... welcome back. If you would like any additional information on the topics provided or would like to learn more about our firm and the services we provide please call (262) 814-1000 or email our office (mnelson2@nextfinancial.com).
---
RECENT AWARDS:
We are proud to announce that our firm is among a small select group of wealth managers in the Milwaukee area to be named a FIVE STAR Best in Client Satisfaction Wealth Manager published by Milwaukee Magazine for the past six years from 2009 - 2017*.
Named 2015 "Woman of Influence" as an Entrepreneur by the Milwaukee Business Journal - July 2015.
*The FIVE Star Award is not indicative of the wealth manager's future performance. The inclusion of a wealth manager on the Five Star Wealth List should not be construed as an endorsement of the wealth manager by Five Star Professional or any other entity.
http://fivestarprofessional.com/wm_research_stat
Contact our firm for a complimentary consultation.


PLEASE NOTE: The information being provided is strictly as a courtesy. When you link to any of the web sites provided here, you are leaving this web site. We make no representation as to the completeness or accuracy of information provided at these web sites.